You are in area
:
» Il mondo di tende storiche e medievali
» Tende a cupola Pantheon
» Pantheon The BigOne
Pantheon The BigOne
usable area 63m² (106m² with 2.nd floor)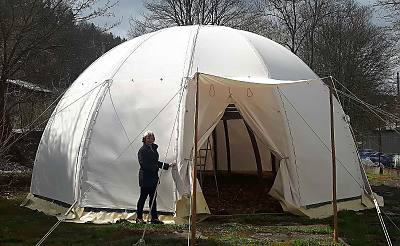 Pantheon – THE BIGONE is a versatile large dome tent, where you can easily open fire if required. The activities range from a luxuriously furnished Glamping tent, to a team tent, catering tent, tea room, space for an outdoor Kindergarten, meditation space, pony riding tent, camp library, camp dining room, camp kitchen, internet cafe up to a pure sleeping tent with a capacity up to 50 people (or up to 90 people with in the second floor version).
Through dividing walls made of tent fabric, the interior can be divided into 11 individual rooms of 4.7 m². These can also be combined as desired.
Description
Wall segments: 12
The magic number 12: https://gnosticwarrior.com/meaning-of-the-number-12.html
Material: Fireproof FRUV01 Campshield
| | |
| --- | --- |
| Diameter: | 900cm |
| Central Height: | 450cm |
| Height of the 2-nd floor: | 220cm |
| Circuit: | 28,26m |
| Base area: | 63,58m² |
| Base area 2.nd floor: | 43,17m² |
| Total use area: | 106,75 m² |
Sleeping spots: 50+40 = Max. 100
Sitting spots (Floor – 3 Rows) Max 110
Optional:
wooden floor
2.nd Floor platform with a central ring
2.nd entrance
Small windows
Large Windows
XXL Wall windows to be rolled up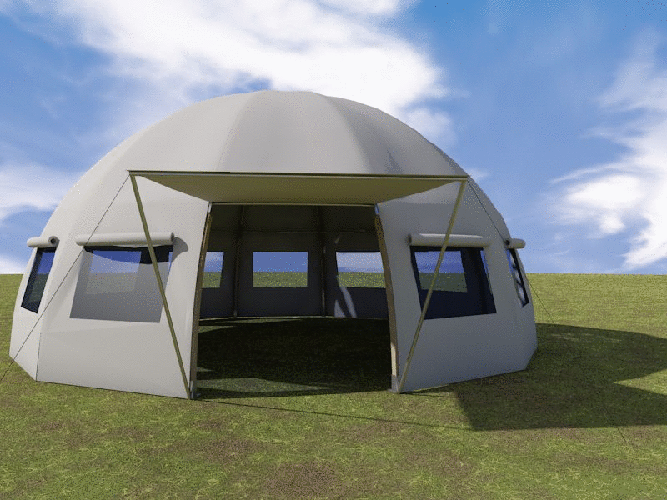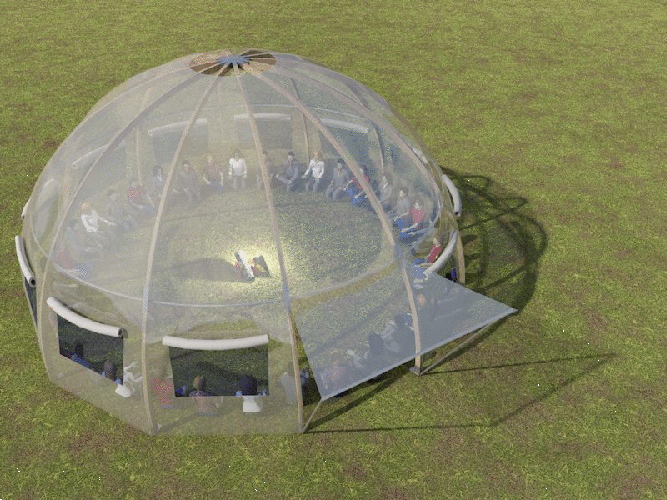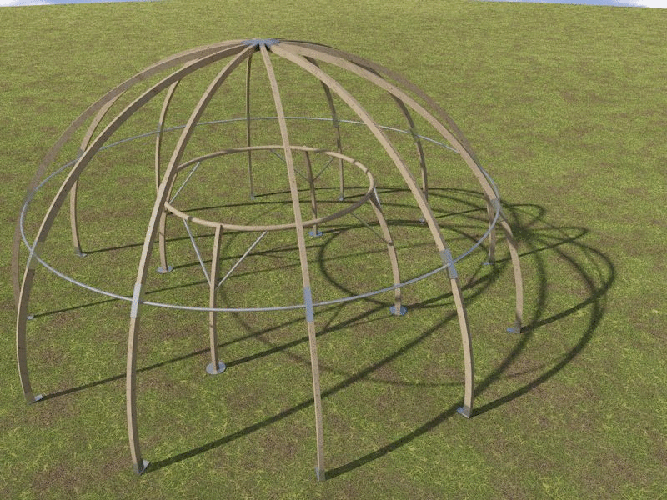 Galleria di fotografie