Pantheon Wigwam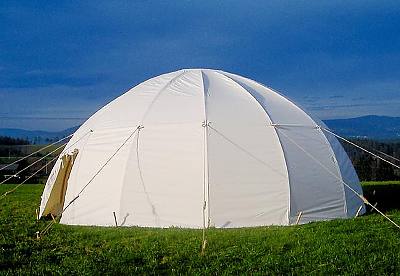 Our Pantheon is a half-dome with a smoke hole in the middle which can be closed when necessary (i.e. with heavy rains). The tent offers the maximum amount of space via its half-dome shape, but is still brilliantly simple and wind-proof. A perfect tent for a summer camp - a real alternative to the teepee.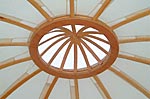 an ingenious campfire tent in the style of a real Mongolian yurt or an Indian wigwam.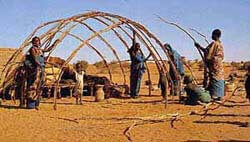 Dome shaped habitations are found with many native people from Asia, to North and South America to Africa.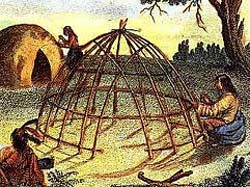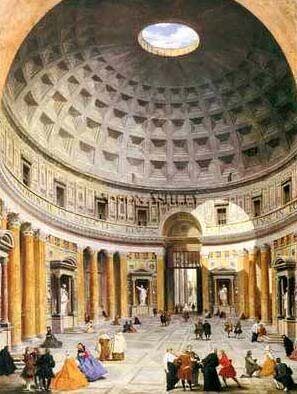 The association to the world-famous Roman Pantheon temple comes automatically. A tent which no one else has.
Ground plan: round
Size: Ø430cm; Ø600cm;
Center height: 215cm; 300cm; 485cm
Models: Natural, Natural + Color, two colors, Natural heavy cloth, Mixed weave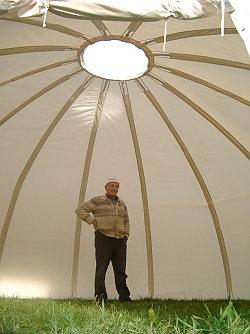 Scope of delivery:
Tent
Center ring
Capping
Planks
Couplings (Steel tent-pegs at an additional cost)
Small wooden tent-pegs
Tenter
Ties
Packing sacks
Photo gallery