News
"Did you already know that...?"
FARBEN - EDITOR für Ritterzelte
Möchten Sie sehen, wie Ihr künftiges Zelt aussehen wird ???
Testen Sie die farbige Kombination Ihres gewünschten Zeltes sofort selbst...
unser FARBEN - EDITOR ist fertig !!!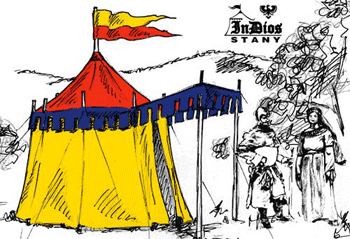 ---
Mongolian Yurts
Lange haben viele auf sie gewartet. Jetzt sind sie da. Mongolische Jurten. Dank Scherengitter aus Holz sind die Jurten an Stabilität nicht zu überbieten. Sind Sie auf Wohnungssuche und haben eine Abenteuer-Natur? Billiger geht es nicht! Sie werden nicht die ersten und nicht die letzten sein! Statt offenes Feuer lässt sich eine Jurte auch mit einem herkömlichen Ofen ausstatten. FAM WEST bietet mongolische Jurten in bester Qualität in Größen Ø500cm; Ø600cm; Ø700cm; Ø800cm; Ø900cm.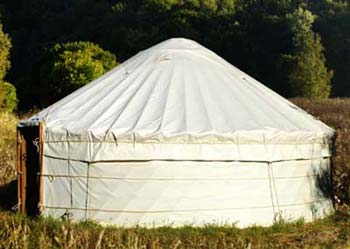 (to get more just click on one of the patterns!)
---
PATTERNED TENT FABRICS
absolutely unique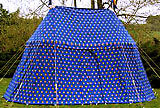 Starting now you have the possibility to order the tent you want with one of our fabric patterns in the colour combination of your choice. As many historical illustrations show, patterned fabrics were no exception in tent building. The colour of your club or your own personal coat of arms can thus be displayed most effectively.
You now have a unique opportunity to give your tent an unmistakeably personal touch. 
To design your own colour combination click on one of the patterns.

(to get more just click on one of the patterns!)
---
Artus
Wie zahlreiche historische Abbildungen belegen, waren ovale Zweimast-Zelte sehr beliebt. Das neueste Modell aus unserer Werkstatt ist ein verlängertes Speichenradzelt und heißt Artus. Es kann selbstverständlich ebenfalls in allen farbigen Variationen geliefert werden.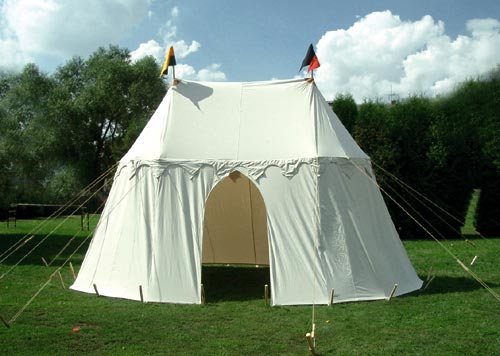 (to get more just click on one of the patterns!)
---
Normann
Wer es schlicht, einfach und kostengünstig haben will (oder muß), der ist mit einem Normann sehr gut beraten. Ein Zelt, das in fast alle Perioden passt. Knapp über Eur 300,- liegt der Einstiegpreis.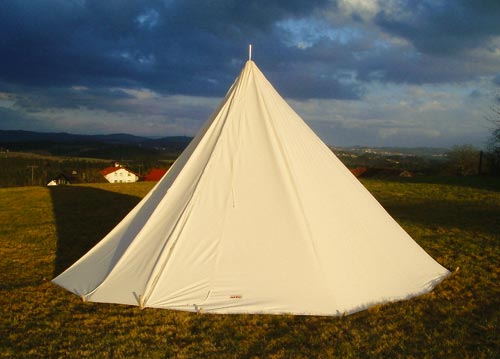 (to get more just click on one of the patterns!)
---
Pantheon
A yurt-like campfire tent with a smoke-hole
Recently we've been getting a lot of requests for Mongolian yurts. These tents happen to be unwieldy, heavy and above all, unaffordable.
We've put our shoulder to the wheel for you though, and come up with a real alternative which is quite affordable.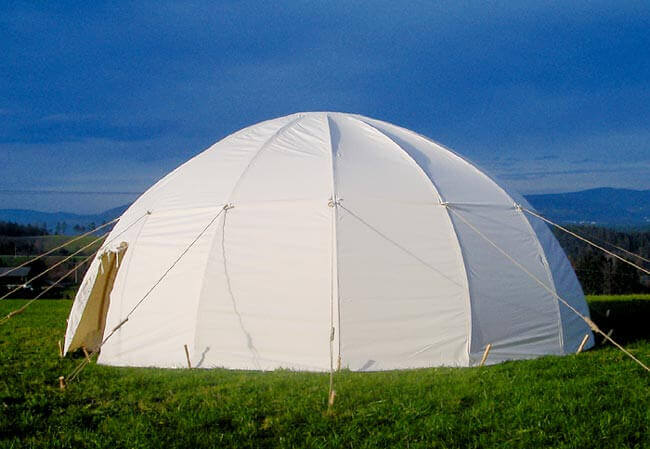 (to get more just click on one of the patterns!)
---
Merlin
The spoke-wheel construction is provably one of the most authentic types of medieval tent. Because of this, we simply must have it in our range. Here is the tent that many have long been waiting for: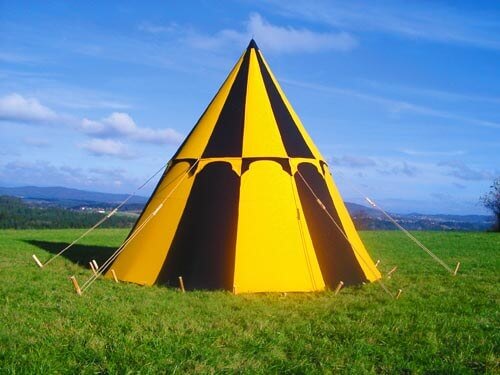 (to get more just click on one of the patterns!)
---
Avalon
We have rediscovered the ring construction for you! You will be amazed at how roomy a tent can be all at once. You'll feel like you're inside of a crinoline. No side poles, no spokes!!! Just space!!!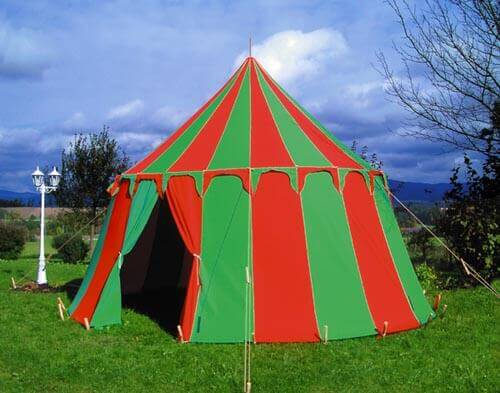 (to get more just click on one of the patterns!)
Photo gallery